Sherri's Favorite Adventures
Kayaking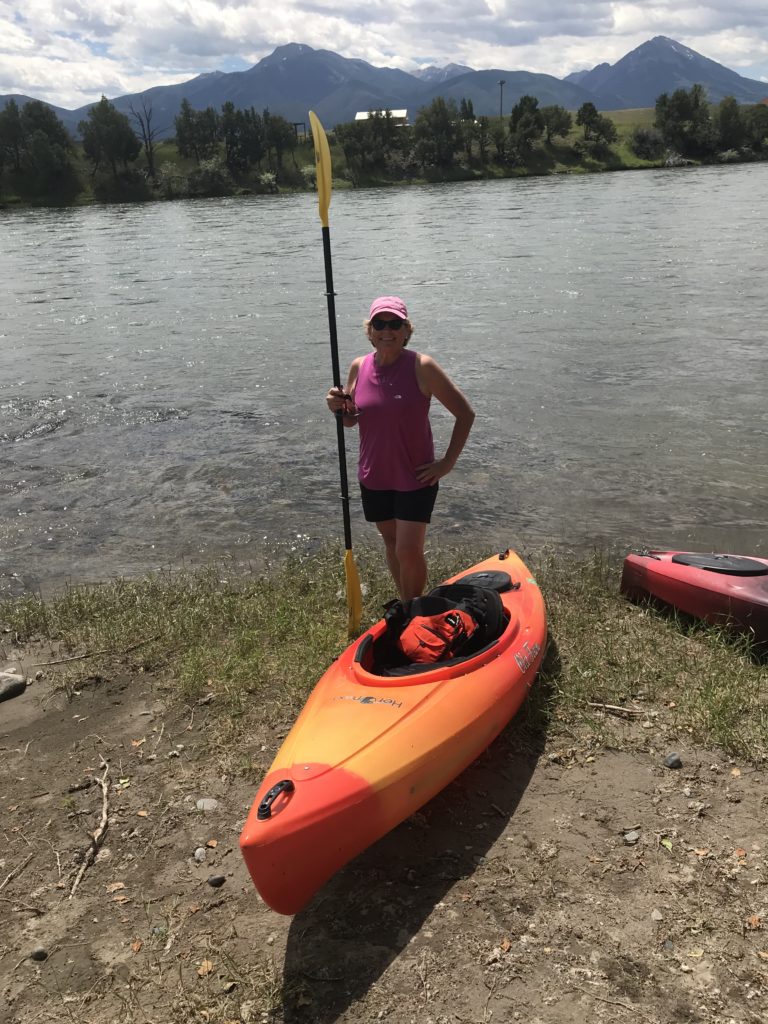 Put in at the fishing access at the Emigrant Bridge and get out at Yellowstone's Edge RV Park.  In July it takes an hour and in August, two hours.  In July, it is fun taking the side tributaries to the right of the main channel.  At evening time, you may see deer, geese, eagles, osprey, beaver or mink.  You can also look for agates and petrified wood on the gravel bars.
For a longer adventure, put in at the Point of Rocks river access and get out at the Emigrant Bridge or Yellowstone's Edge RV Park.  This is a four to six-hour trip!
Hiking
This climbs about 250-300' up to hike along the edge of the narrows section of the Grand Canyon of the Yellowstone.  Bring your lunch along and have it while looking down on Bannock Ford and up the canyon.  You can see bighorn sheep, marmots, ground squirrels, badgers, antelope, or bison.  The full loop is four miles, or just go as far as you want and return to the picnic area.
This trail starts out over meadows surrounded by mountains then follows the edge of a canyon with Lava Creek down below.  You can see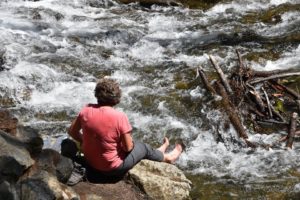 columnar joints up close on top of the canyon.  Eventually, you'll work your way down to the Yellowstone River.  There is a ranger cabin off to the right and access to the water with good places to fish or wade in sandy areas in the water.  You can cross a suspension bridge and follow the trail a short distance to a pristine alpine lake where you can watch ducks land on the water.  If you want to hike two miles further, you will come to a waterfall.  Stopping at the river makes for an eight-mile hike or go to the lake for ten miles or the waterfall for a fourteen-mile hike.  I have run across a bear on this trail so be sure to take spray.  There is an osprey nest on the far end of the suspension bridge for close encounters with big birds.  This is a beautiful hike, more uphill on the return part.