Lisa's Pick — Montana Bale Trail
Are you staying with us in September? Want to check out some cool hay sculptures that some creative farmers have put together?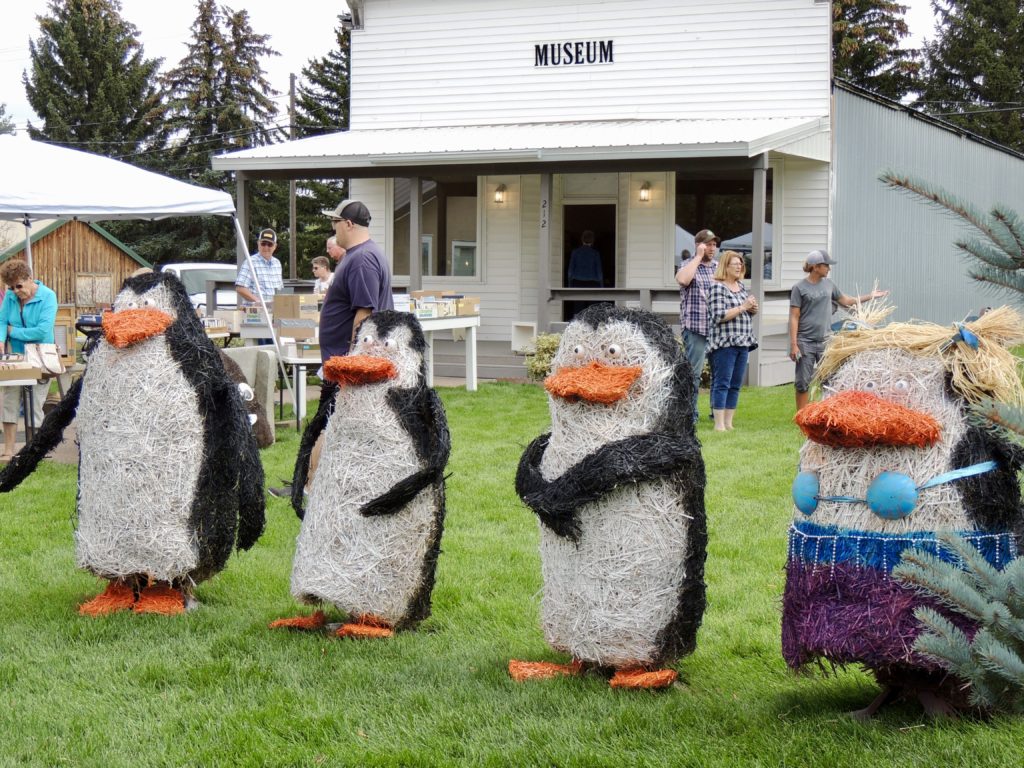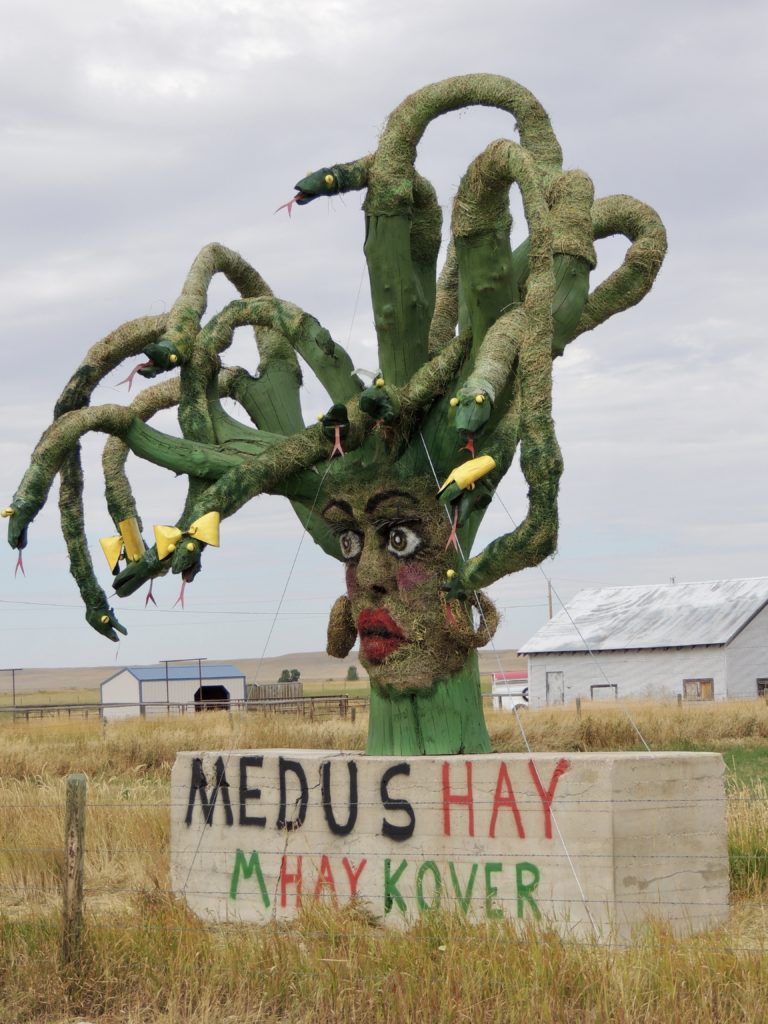 Take a drive on the Montana Bale Trail.  (If the rain doesn't get them, they're on display most of the month)  The main event is Sunday after Labor Day.  Get an early start (we usually leave around eight, click here for our route) and head towards Big Timber.  From there go north to Hobson (check out the arts and craft fair while you're there) and start your 22 mile route towards Utica. Hungry?  Stop at the Oxen Yoke in Utica and join the locals for a burger or hot dog…be prepared to share a table and make new friends.   Done with lunch?  Keep going towards Windham, there's still more "art" to take in.   Time to head home?  Head west and you'll come up on MT 427, take a left there and follow it to Hwy 89 and head south.  You'll be driving through some beautiful scenery before you get back onto I-90.
PS…if you want to start the weekend early, the Lewistown Chokecherry Festival happens on Saturday after Labor Day.  Enjoy the festival, stay at The Calvert Hotel, and on Sunday, start your Montana Bale Trail drive.